CUPCAKE ON SILVER TRAY RING

I have been making these rings for about 2 years and now all of the sudden cupcakes are a hot item!! Who knew? Sterling ring and tray with a glass cupcake with pink cake, chocolate caramel icing and a cherry. $185.00 Size 7.5

Where to get it:

I have this one, Mariposa has one with sprinkles as does La Mesa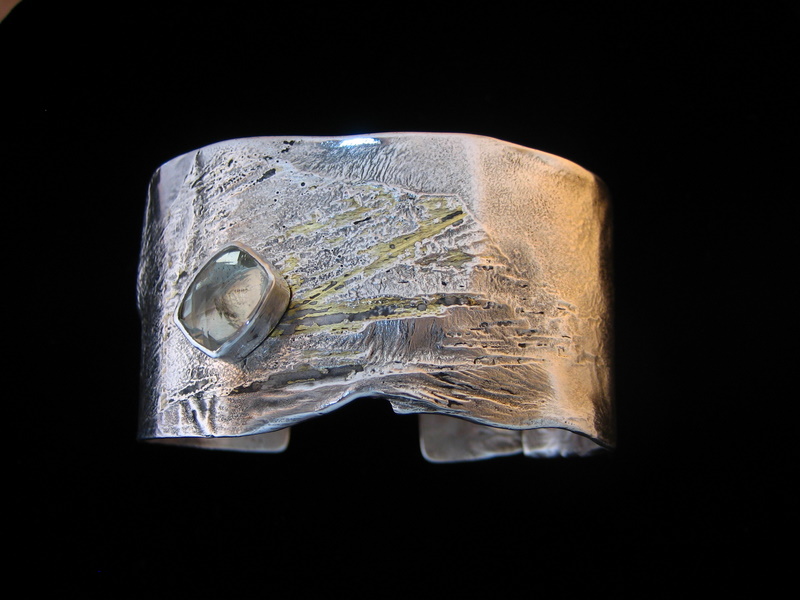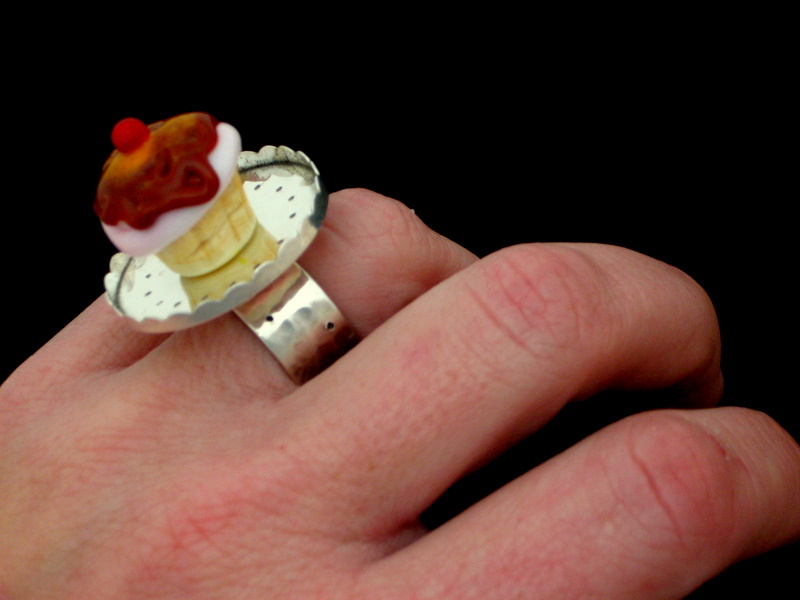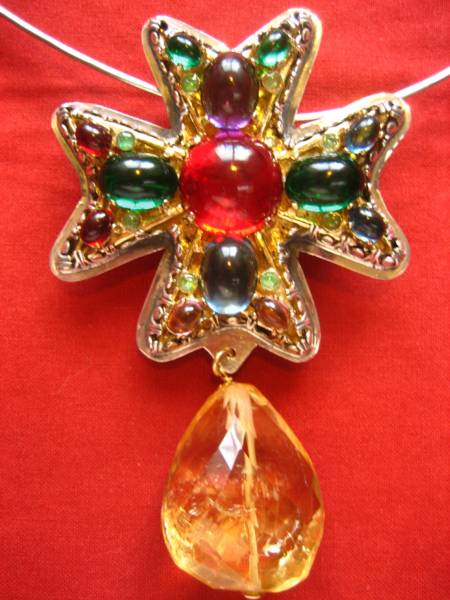 Byzantine Cross Pendant $450.00
La Mesa Gallery

I set an old brooch in sterling silver with a gold leafed background. I removed small rhinestones and replaced them with 8 tiny emeralds and then added a HUGEMONGOUS citrine drop to the bottom. Comes on a sterling neckwire.
I have included a picture of myself wearing this so that you can get an idea of what it looks like when worn. I am wearing it on a necklace of citrines strung with 22kt gold beads and another necklace of faux pearls. If you would like a necklace of citrines, they are $300 through me.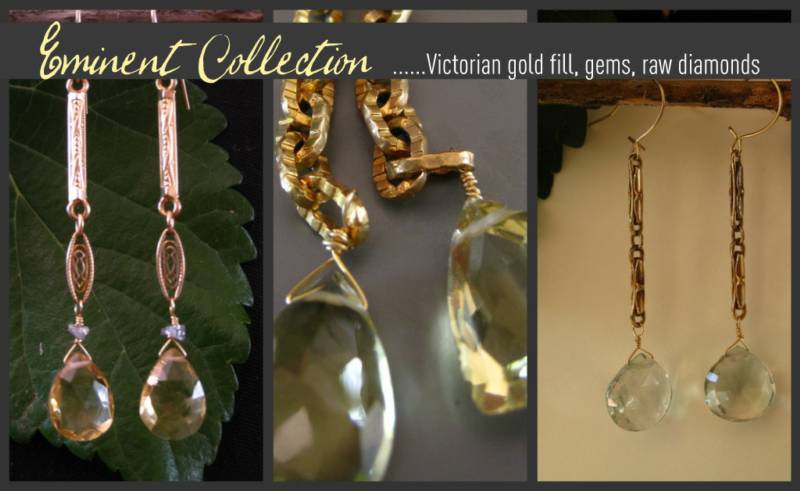 Click here to be taken to the photos of NEW WORK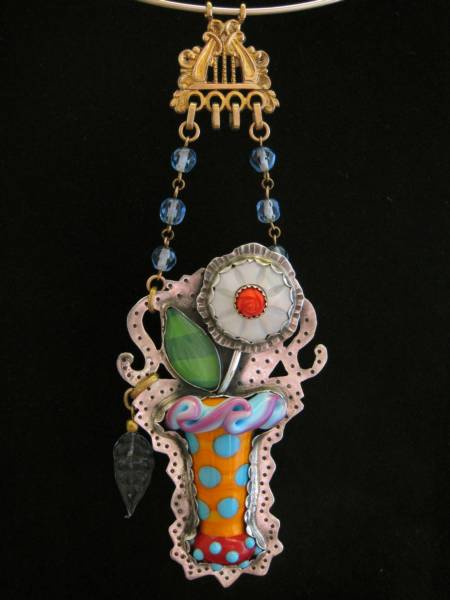 Pendant for Alice.....in Wonderland
Recently I entered a juried competition and the request of the competition was to make a piece of jewelry for a historic figure. I was in the process of making this and thought "this has a bit of a "down the rabbit hole" look to it; I decided that this should be a pendant for Alice in Wonderland. Since it was only in the beginning stages when I saw the competition entry, I was able to design it literally for Alice!


Lampworked glass bead sawed in half, sterling silver, vintage glass rose, vintage mother of pearl button,
vintage glass rosary beads, vintage lampworked glass leaf, Victorian gold fill components.

$875.00 SOLD

One more is coming!!! If you would like it, please let me know and I will put it aside for you!